SETTING A NEW STANDARD FOR MARYLAND DRESSAGE
Situated on 57 stunning acres in the heart of Maryland's horse country, Locks Edge is devoted to providing the absolute finest in horse care and dressage riding. At our premier dressage facility, you can expect a world-class experience for both you and your horse.
Not only is our location a stone's throw from the DC area, we have impeccable amenities that only the most prestigious dressage facilities can offer. Aside from 57 acres of varied terrain, 24-hour horse care, and a state-of-the-art, upgraded barn complete with in-stall cameras, you'll also have access to two dust-free, regulation-sized arenas as well as frequent clinics with world-renowned dressage riders.
Locks Edge is an elite dressage facility ideal for amateur and professional dressage riders who require the absolute best in amenities and care for their horses. Contact us now to schedule a tour of the facility and talk with the owner about your needs.
Our Exceptional Dressage Arenas and Facilities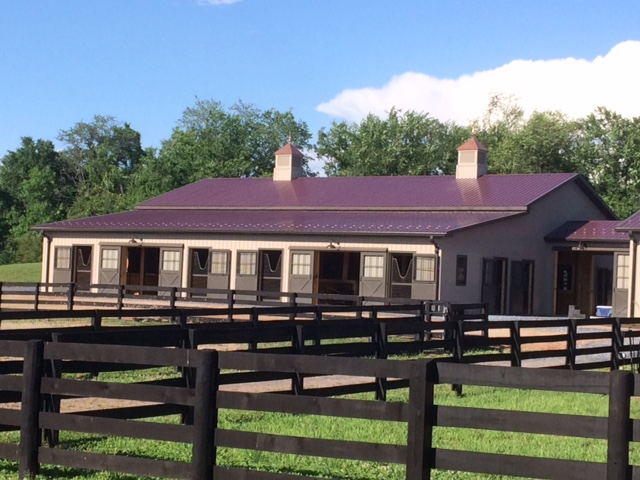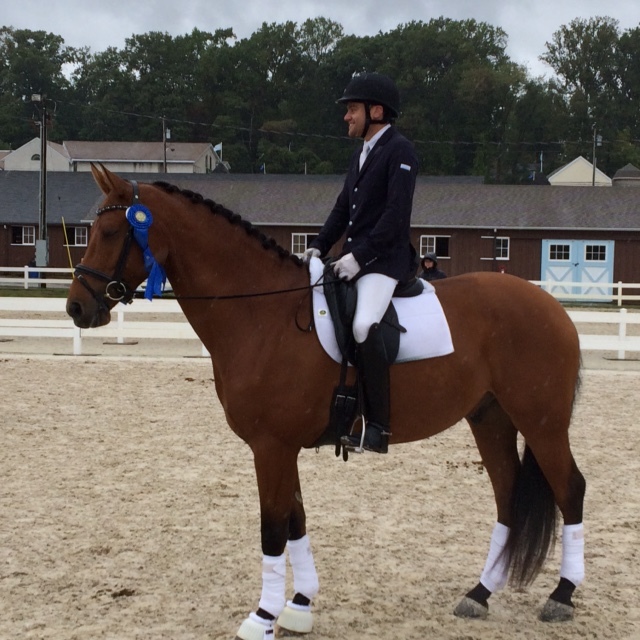 Locks Edge provides serious dressage riders the perfect mix of privacy, quality, and convenience. Our ideal client is a discerning dressage rider looking for a place have fun in a serious training environment.
Our full-service 57-acre riding facility is located in the heart of the Agricultural Reserve in Poolesville, Maryland. Surrounded by rolling hills, lush greenery, and breathtaking views, our dressage center is the perfect place for serious dressage riders looking for a private space to hone their skills. Our facilities feature two full-size riding arenas; an indoor and an outdoor.
Our Full-Size Indoor Dressage Arena Features:
· Dust-free footing
· Mirrors along the entire end
· Ceiling fans and sliding windows to keep you cool on warm days
· Superior lighting and sound systems
Our Full-Size Outdoor Dressage Arena Features:
· Oversized layout of 90'x220'
· Dust-free footing with excellent drainage
· Stunning views
Our Dressage Barn Boarding Features:
· An airy, high-ceiling layout
· 16 spacious Dutch-door stalls
· Constant video monitoring
· Premium feed and roughage choices
· Human comforts like a washing machine and viewing area
Our Dressage Lessons and Training
As a world-class facility, Locks Edge is a superb location for dressage riders who want to keep their horses in a fun but serious training environment. All boarders have access to our resident trainer, USDF Gold, Silver and Bronze medalist Siobhan Byrne. She has experience bringing both horses and riders up the levels, and her students have earned USDF medals as well as placings at GAIG finals, CBLM finals and Pony Club Nationals. Siobhan is currently competing at Grand Prix with her FEI horse Wachenheim, in addition to developing her young horse, Friendscout.
Aside from dressage lessons and training from Siobhan, we regularly host upper-level dressage clinics and encourage all of our riders to continue to strive to better their form, balance, and skill level. Our clinics are intimate affairs, so you will always be sure to get the most from each and every one. If you can't ride in one clinic, we offer the option for you to audit.
See our upcoming dressage clinics >>
Why Board and Ride at Our Dressage Facility?
Locks Edge provides the utmost attention to detail to all our boarders, from barn safety to proper feeding and custom turnout schedules. Each one of our employees has significant experience caring for and working with world-class dressage horses, so you can rest assured your horse is in extremely capable hands. We've spared no expense creating a professional, comfortable setting for dressage lovers, including in-stall cameras and live-in barn management. At Locks Edge, we have a true passion not only for dressage and equine care, but also for creating an unbreakable bond between horse and rider.
Unlock your potential by joining us at our dressage barn in Poolesville, MD.
Contact us now to inquire about boarding and lesson availability.